Premier Roofing CA, Inc., takes great pride in being recognized by our suppliers as a professional company dedicated to the highest standards of performance and customer satisfaction.
 
APOC Restoration Systems, Carlisle Single Ply Systems, EverGuard Single Ply Systems, GAF Materials, Malarkey Roofing Products, Johns Manville Roofing, Sarnafil Roofing and Tremco Commercial Sealants & Waterproofing.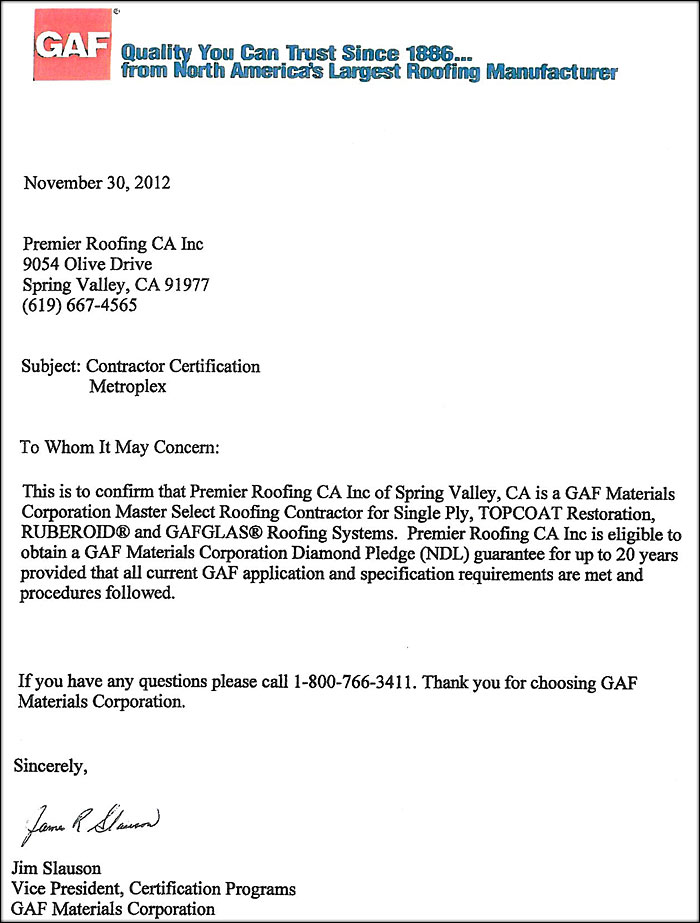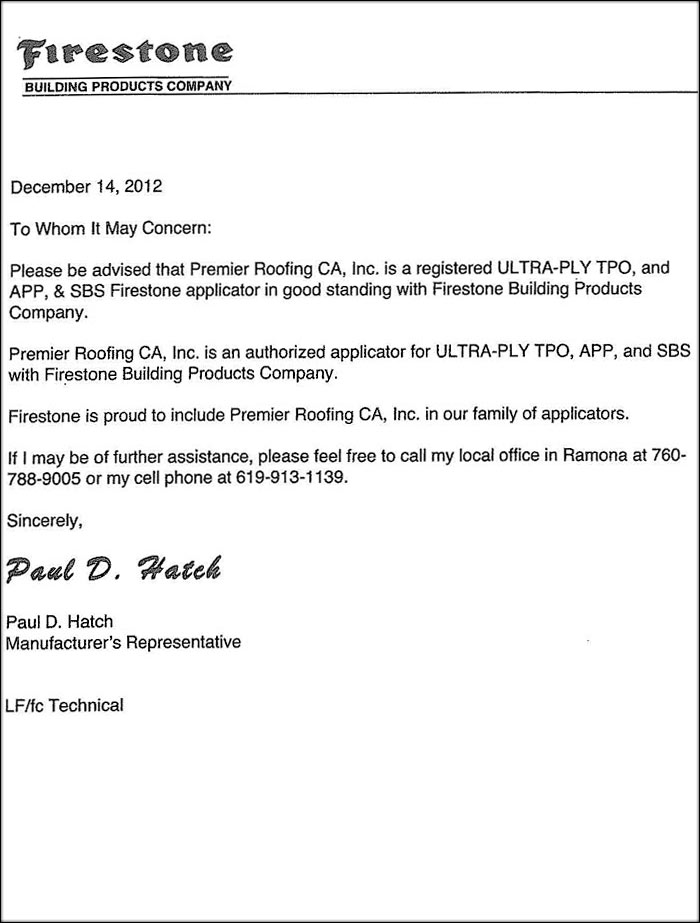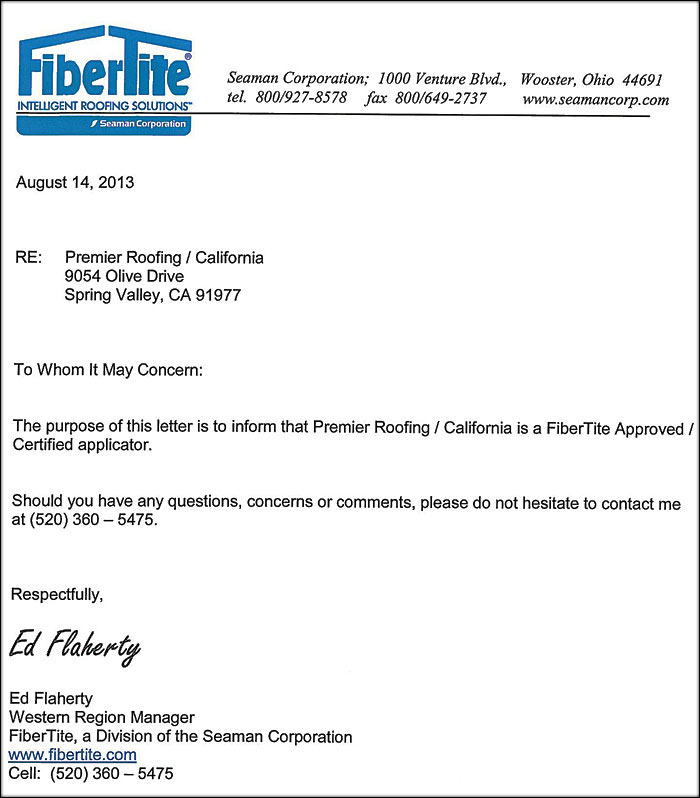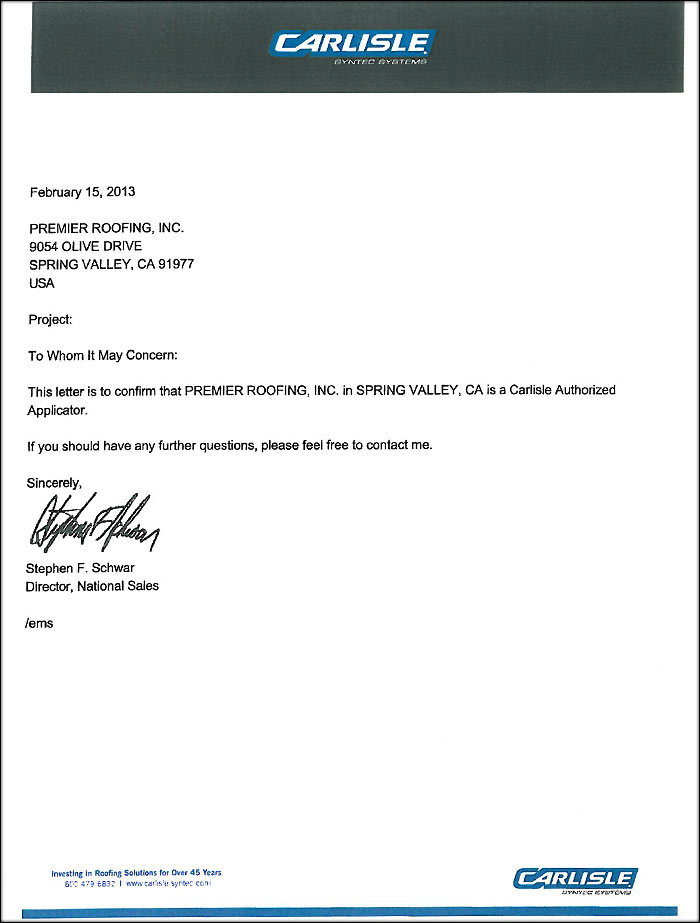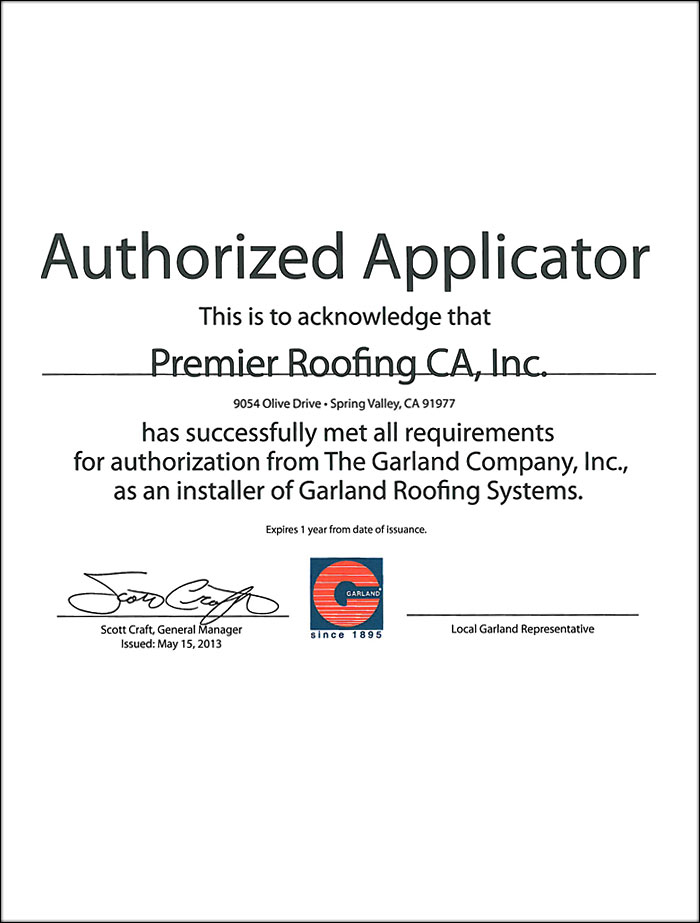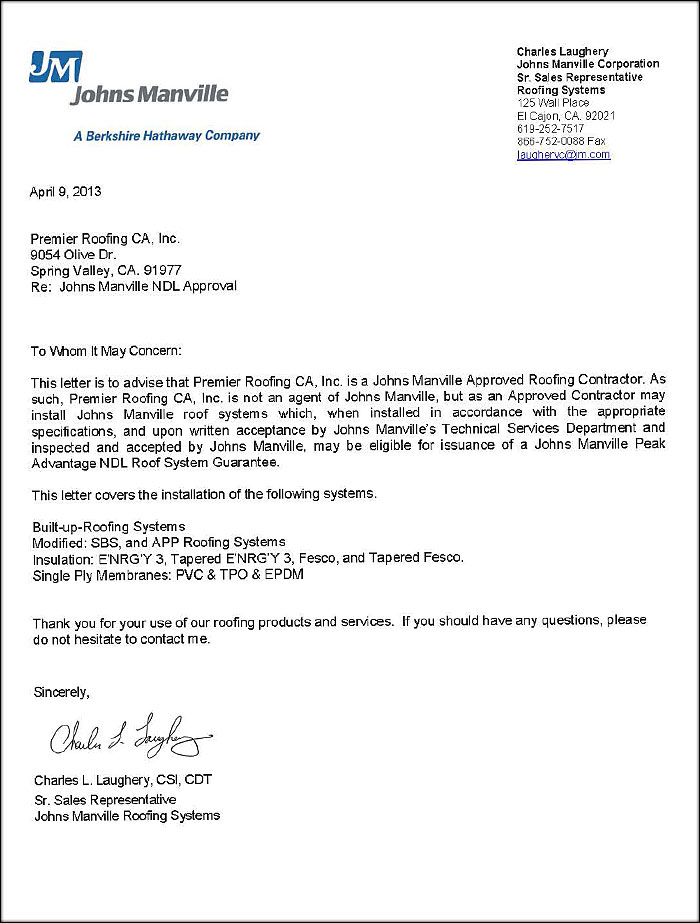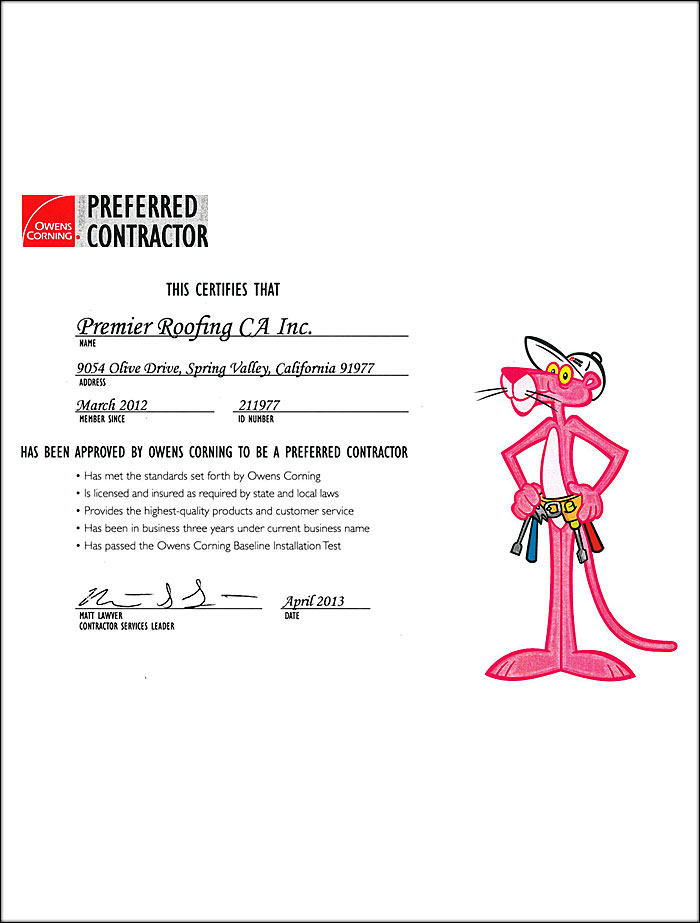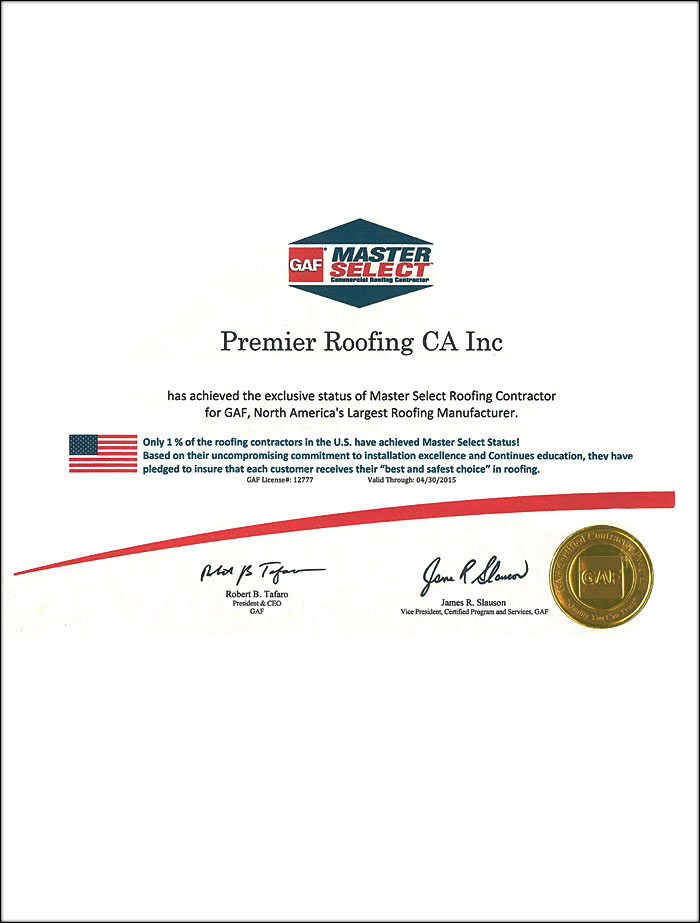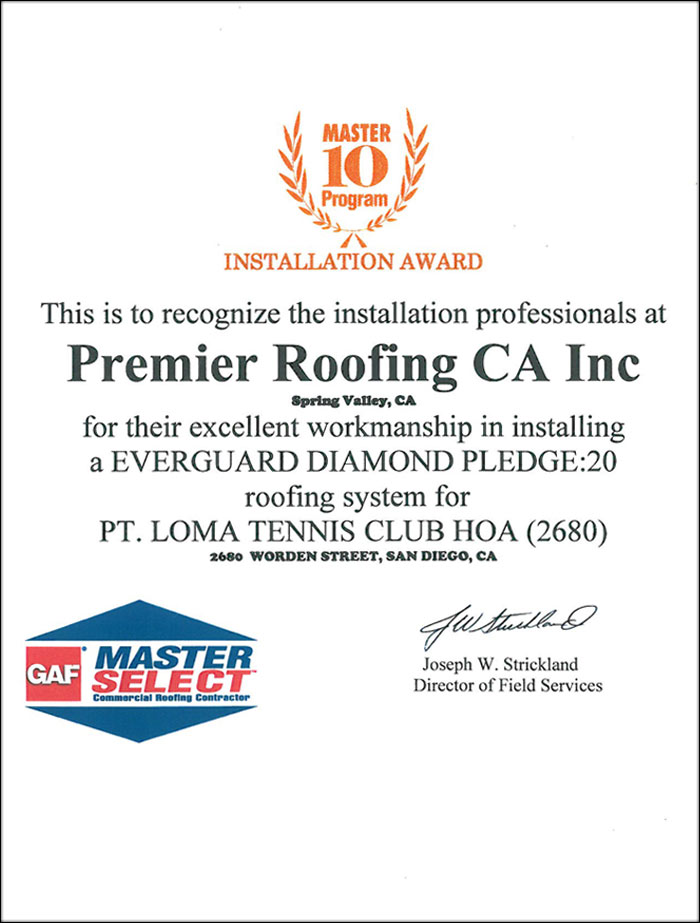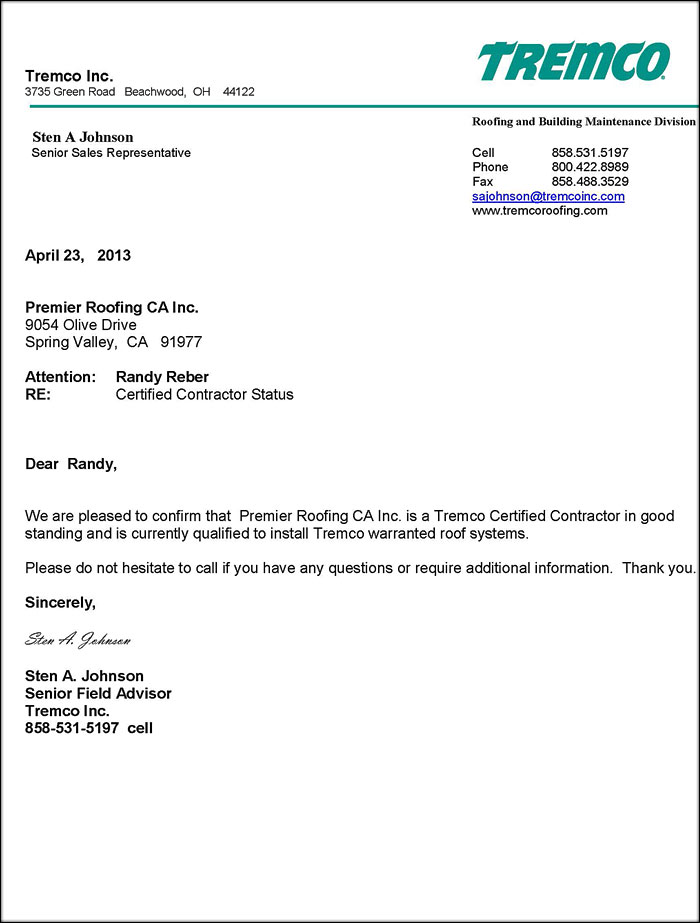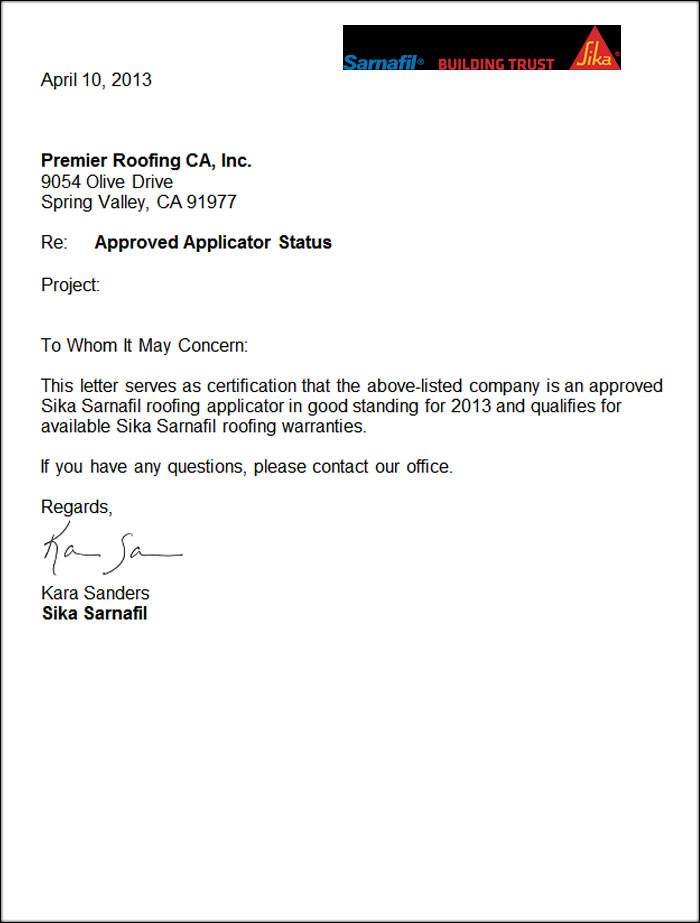 A quality job begins with quality materials !
At Premier Roofing CA, Inc., you can not
only depend on top rated quality materials, but
also on our proven record of excellent as provided
by our manufactures continued certifications.